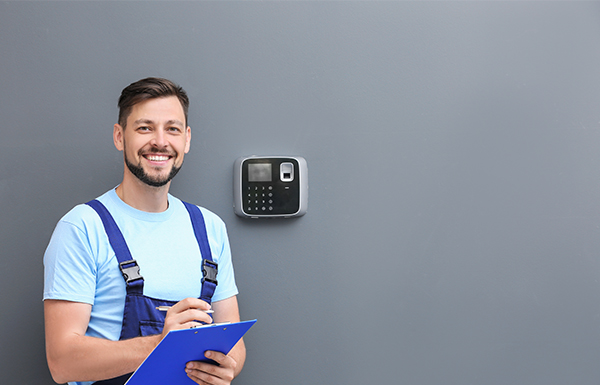 One of the best ways for you to prevent unauthorized intruders from breaking into your home or business is to make the best decision possible when selecting a burglar alarm security system.
When purchasing a security alarm system, from any security system company, having a better knowledge of the different systems, their features and technology, as well as other convenient features, can help you make an informed decision. Additionally, understanding the details and available options and features of such systems can save you time, money, and frustration by helping you select the system that best fits your needs and budget.
Even though choosing a burglar security alarm system can be difficult, there is no reason to go into it cluelessly. These tips can inform you on the variables you should consider when selecting which security alarm system is best for you:
1. The Size of Your Home or Place of Business
The size of your home or building where the burglar security alarm system will be installed is the first and most crucial factor that you must take into consideration. The installation of an alarm system often takes into account the total number of doors, windows, and rooms.
2. Know Your Budget
Create a budget in line with your needs if you want to purchase a personalized burglar alarm system for your residence, place of business, or organization. You will need to think about what new technology you want to install, such as security cameras, smash-and-grab sensors, or even home or business automation that allows you to control; locks, temperature, lights and more using apps that can be accessed remotely from your phone or computer.
You should also look for a professional company that will install and maintain your system for a monthly or yearly subscription fee. Giving you confidence and peace-of-mind, knowing that someone is always watching out for you even when you aren't around.
3. Product Warranty
The majority of the time, manufacturers provide a warranty for the products they sell. It is advisable to research different companies whose products offer warranties. Check out the reviews they have received. Look at the years of experience and the technology they use.
4. Wireless Systems
You may want to consider a wireless burglar security alarm system if your residence doesn't allow you to easily add electrical wiring or your structure is difficult to install a wired system. It saves you extra installation time and trouble. With a wireless burglar alarm system, he or she need not travel from room to room running new wire or cutting and disconnecting the existing line. In addition to installation difficulties, wired systems often don't allow as much connectivity as wireless systems so you may not have the same conveniences of controlling some features remotely.
5. Maintenance
The burglar alarms must operate without any malfunctions if they are going to be effective. Choose a company that offers excellent after-sales service. They should be available to help around-the-clock, every day of the week. This guarantees that you will always have access to technical support whenever needed.
Burglar security alarms for home or business security system integration and solutions are a sensitive matter, therefore you should confirm that the company has qualified staff you can rely on for your family's and your company's protection.
An efficient burglar alarm monitoring system should be tailored specifically for you or your company because every home, business, or organization is built differently. You have countless options when purchasing an alarm system. When you're considering investing in a burglar alarm system for your property, you can rely on the safety and protection that ACF Alarm can provide you. We are one of the top security system companies in St. Louis, providing both residential and commercial alarm systems, sales, and installation needed to meet your specific requirements.