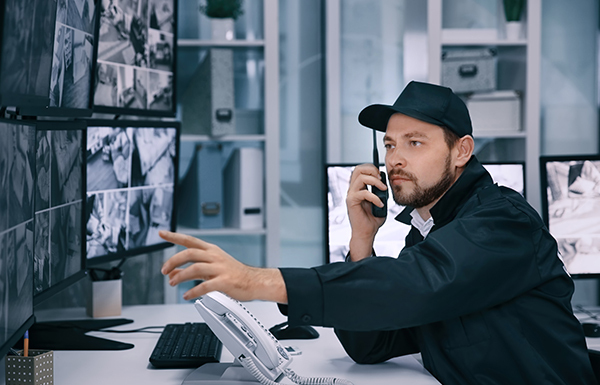 Security is essential for safeguarding personal items and assets at your home or business along with protecting the well-being of those who live and work there. The best approach to ensure that people on the property are adequately protected in the event of an emergency or a break-in is hiring a professional security monitoring service that provides a number of significant features.
This blog can guide you in understanding why hiring a professional security monitoring service for your home and office is worth it.
What is a Professional Security Monitoring Service?
Professional home and business security monitoring is a service in which a monitoring center receives a notification from your security system if it detects an alarm triggered by a possible; break-in, fire, or other emergency. The personnel at the monitoring center then confirms that the alarm is active then alerts the appropriate security service or authorities that an active alarm is in progress .
What are the benefits of Professional Security Monitoring Services?
24/7 Protection of Your Property
The availability of round-the-clock service is the best feature of professional security monitoring services. Knowing that a professional team is watching over your home or office 24/7 can give you peace of mind even when you are away.
If at any time an alarm is triggered at your home or office, the monitoring staff is immediately notified and will respond by attempting to get in touch with you right away. The protocols set by your monitoring service will determine the next steps in the event that the first contact point can't be completed. These may include contacting on site or mobile security, running a remote diagnostic on the alarm to confirm it wasn't falsely triggered, or contacting the appropriate local authorities based on the type of alarm that was triggered.
Response Time
A professional security monitoring service, in addition to monitoring your property, will also be able to identify emergencies and act quickly to address them. This can help save time and even save lives since aid can be dispatched quickly to your property, or your family which will reduce harm, damage, or losses.
Remote Monitoring
A professional security monitoring service's ability to have remote access to your security system so they can keep an eye on your house or place of business and respond to you from wherever you may be is one of its best features.
For instance, the monitoring service can send notifications to your phone in addition to checking the alarm and troubleshooting the systems functions remotely.
This not only makes your home and office more secure, but it also makes alarm monitoring service systems more practical.
Cost-Effective
For a small monthly fee, professional monitoring services can offer a complete security solution that includes monitoring, alarm system diagnostics and can even setup maintenance and repair.
Consider hiring a professional security monitoring service when installing a home or office security system on your property. ACF Alarm in St. Louis can provide you with industry-leading professional alarm monitoring services, which will make your life easier, and give you the security and peace of mind you always desired for your home or office. Our security experts are available to discuss and assist you in creating a security system that will suit your requirements and your budget.
Call us at 314-869-8500 to avail the best security systems for homes and your office.